This year started out quite slow in regards to tour dates, starting in January in Wels Austria.
Then a series of tour dates taking in Germany, Austria, France, Hungary and then last but not least to finish of an outstanding year the band made their debut in Russia St Petersburg with the legendary ex Deep Purple Rainbow Yngwie Malmsteen vocalist JOE LYNN TURNER.
The band flew out from a very cold and snowy Munich Airport at 13.10 local time on the 16th of December of this year arriving in Moscow and then on to St Petersburg.
The location was the famous JAGGER CLUB.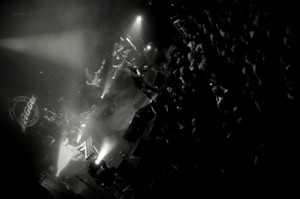 After a couple of beverages and a fantastic meal we were again transported back to the Hotel where we met Joe Lynn Turner . I personally went up to Joe and it was like he knew from my work with Ian Paice. Straight away I introduced him to the band, so we talked for an hour or so and really great fun. We all hit it off straight away on a friendship level.
So as we all met in the foyer of the next day it was back to the venue.
Showtime came for us around 22.30 local time, as we went onstage Joe Lynn was on hand to wish us luck. Joe watched the whole show from the balcony.
We were greeted with an amazing reception, very emotional. The band played very tight and with great dynamics, the audience loved it, and after Black Night where the crowd sang their hearts out, Joe Lynn Turner entered the stage and hugged me very tight, and said to me…Holy fuck you are rocking this place, what a fucking band…I love you brother 😉 , then he said to me, you better come back and do the encores with me,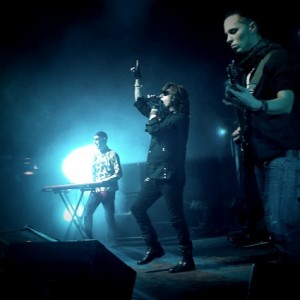 Joe Lynn did Perfect Strangers, Hush, Smoke On The Water  and then myself and Joe and the boys did a version of Highway Star together..sharing verses and dueting on the choruses!
We got a rapturous applause at the end, and the audience didn't want us to leave.
So as I left the stage it was the backstage Party……there is nothing better than, when everybody gets on so well, everyone is in great mood with great promoters with no hitches….this feeling is amazing.
We took pictures with many fans backstage and chatted with Joe for hours. He told us he wants to work with us and we must get together, and he opened many doors in Russia for us.
I was very proud of the band  as always…..we went then to the Hotel and had a few beers, we exchanged all details with friends and business partners as well as Joe where a great friendship has developed between him and the band.
We had 3 hours sleep before the Promoter picked us up to transport us to the Airport for our direct Flight home to Munich Airport.
We would like to thank all our Business Partners and friends, Families and of course most importantly our Fans. We had a great year and next year will be even better.
On behalf of Purpendicular have a great Christmas and a very Happy New Year.
See you next year…Robby 😉