Posted in NewsJuly 2, 2018
A lot has being going on in the Purpendicular camp of late and the Band has being keeping busy despite just a hat full of shows this summer.
The Band have already performed at Paaspop festival in Holland and recently Graspop Belgium which is probably the biggest Festivals in Europe.
On the Bill was major Artists such as Iron Maiden, Guns N' Roses, Ozzy Osbourne, Megadeath, Judas Priest, Marylyn Manson and many many more.
The Band round up the festival period in Bree Belgium mainstage with Uriah Heep, and then at the Parkbhne open air Berlin in September.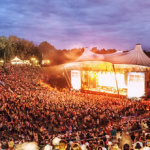 The Band have also announced they are heavily working on a new album to be released worldwide on Fastball Music Label Germany in early 2019.
Shows with Ian Paice will commence in December 2018 from the 11th till 16th mainly in Germany in some top locations (See tourdates for details), and a bigger more extensive tour is just about to be confirmed for 2019 in five or six different countries.
Some slight changes to the line up have been made with founding member Joe Doblhofer returning on Guitar alongside crowd favourite, Malte Frederik Burkert on Bass after the collapse of Sainted Sinners after just a handful of shows.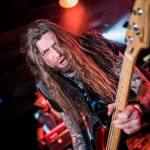 Ian Paice is a huge admirer of Joe and Malte as they toured in 2008 till present, together earning endless praise from the legendary drummer.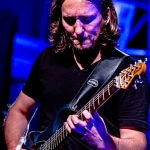 Joe was reinstated back to the band after ex Guitarist Valerio Dossini was instantly fired after Three very serious breaches of contract back in March 2018 (apart from a contracted Paaspop show).
Unfortunately one of them breaches disgracefully and embarrassingly involved Ian Paice, putting the legendary Drummer in an uncomfortable situation, not to mention failing to turn up for a contracted show in January, claiming it was 'too far'!.
Mr Dossini later released a statement that was pretty far from the truth of what actually happened, revealing that he had 'left' the Band and was 'tired' at the young age of 23!. A disappointing end for one with such promising talent.
Also released in early March 2018, was young French Drummer Thibault Flahaut who failed to make any progress live, and had problems performing in the Studio, prompting the Band to use an external player for the previous Album.
Unfortunately the same occurance appreared when he made a 'statement' he had 'left' the band.
Purpendicular will be touring extensively in 2018/ 2019 with a very strong line up.