tHis is the tHing Reviews – Purpendicular Album!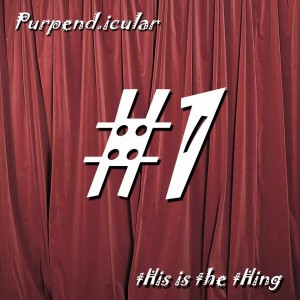 Purpendicular – tHis is the tHing #1
11 March 2015 at 22:20 Reviewed by Monika Schwarz of the Official IAN GILLAN Pages.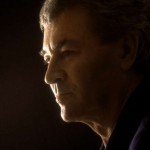 Purpendicular is a band that started basically out as a Deep Purple tribute band. Which is also how I got to see them originally, when they were doing a gig with Ian Paice on the drums. That was in 2008, a great concert and a wonderful night, and I was very impressed with their skills.
So, I was pleased and thrilled, when they eventually announced their first album with their own songs. It should take again a long time for it to be finished and released, but finally, so many years, some changes in line-up – and a number of concerts I should have seen – later, I could hear the first four songs from said album live.
Those four songs did fit very well in between so many Purple classics, so my expectations for the entire album were quite high.
Knowing that all the four instrumentalists from Deep Purple had contributed to the album, I had fun listening for the first time without reading any informations, but trying to figure out who was playing on which song. To be honest, I was most of the time wrong – which should give you some indication how good this album is!
The album starts with a big bang (so to say, a gong being hit). Great, swinging rhythm (ok, Ian Paice on the drums…), but also an enormously catchy chorus, and a guitar solo that might come from Steve Morse himself (which it doesn't). Listen to this track twice, and it will stay with you for the rest of the day.
The same goes for the next two tracks. Very rhythm-emphasised and with quite 'dirty' vocals from Robby Walsh. 'Only to laugh at' reminds vaguely of Deep Purple's 'Sail Away', which is by no means a bad thing. I have seen an audience do some serious headbanging to these songs, even when hearing them only for the first time.
'Rain is gone' is a bit less straightforward, with a more intricate rhythm, an almost oriental feeling about it, and a slide solo to boot. Roger Glover on bass.
'If it's possible' is the first song with a bit of a more laid-back approach. Lovely piano work by Christoph Kögler, and Robby singing in a higher register.
'Off my trolley' starts with a trademark Hammond chord of Don Airey and sports a typical Steve Morse solo. This song will make all Deep Purple aficionados happy, but is probably the least 'Purpendicular-ish' one.
'Broken Bones' is again mid-tempo, with all the qualities of a slow burner.
'Crazy' was the fourth song they played live, and without any doubt rightfully chosen. Serious foot-tapping and/or head-nodding on my side.
'Keep me away' is probably the song where Robby shines most. Vocals that are intriguingly 'almost-off', and screams that would make any singer proud. Plus lovely guitar work from Frank Pané.
The album closes with an 'Samara'. The title is programme, and who thinks of Led Zeppelin's 'Kashmir' is not totally wrong. To be honest, I could have sworn that it is Steve playing the solo here, but apparently it is Frank who contributes the (for me) best solo on the album.
Conclusion:
This album shows a band that has found its own identity. They play in the spirit of the great rock bands of the 70s, without clinging too much to any of them.
Good, solid Rock and Roll, with the occasional twist, but that is what makes things interesting. Not a single 'weak' track to be found, and fitting for basically every mood.
If you want to do some serious workout at a concert, or face a long drive on a highway, this is the music for you.
—————————————————————————————————————————

My review of Purpendicular – tHis is the tHing # 1
21 March 2015 at 09:54 By Hristo Yankov The Bulgarian Deep Purple Fan Pages
One of the really valuable tribute bands of Deep Purple worldwide and near a year after announcing, they offers us this really significant production representing a concept album of 11 songs recorded during the period 2013-14 in typical heavy for Purpendicular sound.
The album with entirely original music is a well-encapsulated conceptual product, where, I dare say, is simply no weak spots. This album reveals a group, found its own identity.
Musicians really have given up its heart and soul, creating, in my opinion, one of the best albums issued in past recent years.
With diverse of styles and techniques the album just makes you listen to it again and again, each time discovering different shades and nuances.
The qualities of the musicianship are obvious, but I can not emphasize the incredible stuffing coming from drums of always unconventional Bernhard Welz, emotional guitar solos from the brilliant Frank Pane. And… vocal abilities, color and range of vocalist Robby Thomas Walsh will impress even the most discerning listeners of rock.
Keyword of the album is: EXPERIMENT! No formulas or clichés borrowed! The structures of the songs are a standard and most original in themselves.
The pleasant surprise is the lyrics on the album. Forget fast cars, girls and endless party with which we associate rock and roll style. The lyrics are deeply passionate, socially engaged and I would say suffered and lived to be dressed in sound and magic.
The album features special guest musicians involved in the person of Ian Paice, Roger Glover, Don Airey and Steve Morse (all of DEEP PURPLE), Neil Murray(ex-WHITESNAKE, Black Sabbath), Ferdy DOERNBERG (Uli Jon Roth), Christoph Koglar (Billy Sheehan Joe Lynn Turner) and voice DR WHO – TOM BAKER!
Yes, tHis is the tHing # 1 is not only a musical journey. It is also is a message and inspiration
—————————————————————————————————————————
Good Times Magazine – Germany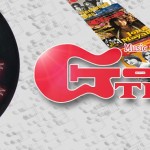 PURPENDICULAR
THIS IS THE THING#1 – Reviewed by Tino Krauter
In the year 2007 the Irish Singer Robby Thomas Walsh founded Purpendicular a Deep Purple Tribute band, within a short time it became one of the best of it's genre, also Ian Paice and Roger Glover (Roger only in 2012) were guests on the European Tour.
On the new album this is the thing they don't play Purple Songs.
Their original Songs sound like the Deep Purple sound of the last years.
Exactly, crisp hard Rock including duels between Guitar and Hammond.
Of course some of the Deep Purple Musicians took the chance to play on a few songs off the album, in addition to Steve Morse, Don Airey, Roger Glover and Ian Paice also Neil Murray formerly Whitesnake is guest player on the album.
—————————————————————————————————————————
Reverse tributes – Darker Than Blue Magazine – Simon Robinson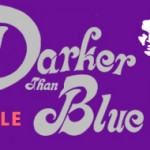 PURPENDICULAR tHis is the tHing#1
Hot on the heels of Coverdale's Purple Album, and Blackmore's rumoured Purple Rainbows, comes news of a sort of reverse tribute offering, from the Deep Purple Tribute band Purpendicular.
They've gone in the other direction, and ditched their covers in favour of an album of all new material BUT with contributions from Roger Glover, Ian Paice, Don Airey, Steve Morse and Neil Murray!
It's a concept album entitled This Is The Thing #1 and available through through their own website
—————————————————————————————————————————
Purpendicular's concept release features Glover, Paice, Airey, Morse and related artists
By Scott Munroe – Classic Rock Magazine UK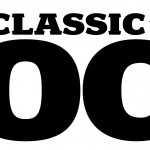 Purpendicular – the Deep Purple tribute band that's featured members of the band and related artists – will release a concept album entitled This Is The Thing #1 on March 6.
It features contributions from Purple men Roger Glover, Ian Paice, Don Airey, Steve Morse plus Neil Murray (Whitesnake, Black Sabbath, Brian May) and others, plus the voice of Dr Who icon Tom Baker.
Vocalist Robby Thomas Walsh, who co-founded the band in 2007, says: "We wanted to give our fans something new and exciting. We do not want to be a Deep Purple copy as there is only one Deep Purple – we do things our way in our style.
"Of course there is influences from Purple, Floyd, Zeppelin, blues, soul, disco, hard rock and progressive rock – its all in there.
"The concept is about all our journeys through life – the ups and the downs and the horizontals, touching on money, power and emotions while the clock of life ticks away. We are all in this together so to speak!"
Pre-orders are available by registering on the Purpendicular website. They launch a European tour next month, with Paice behind the drumkit
—————————————————————————————————————————

Schallzentrum.com – PURPENDICULAR tHis is the tHing#1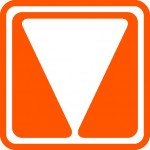 Am 06.03.2015 wird die erste Purpendicular CD erscheinen.
"In meinen Augen eine geile, herrlich klassische Scheibe mit 11 first-class Songs!
Purple meets Floyd meets Zepp meets 2015…
Thank you mates for the professional und contructive teamwork.
It really was a pleasure being part of this production."
Mehr: purpendicular.eu
rOck On,
Randy
—————————————————————————————————————————
tHis is the tHing#1 – Purpendicular by Nick Sovieko The Highway Star Pages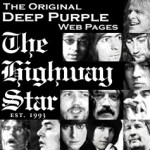 The renowned Purple tribute band Purpendicular is releasing an album of original material titled tHis is the tHing#1 on March 6. It is an 11-track concept album featuring guest appearances by Ian Paice, Roger Glover, Don Airey, Steve Morse, and Neil Murray, among others. The release party will be held in Paderborn, Germany, also on March 6. After that the band will embark on an extensive European tour with Ian Paice taking the seat behind the drums on 9 dates.
—————————————————————————————————————————
Fans Reviews & Remarks on Purpendiculars, tHis is the tHing#1
Marlène Rivet – "I give you very good advice: buy the album''
8 March at 13:58
Nikolaos Festas – "…I love this album, …pure Rock!!!"
8 March at 14:22
Michael Barg – "Hammer-Scheibe!"
4 March at 18:25
Manu Bindl – "Gutes Album"
4 March at 20:30
Kiehn Jensen – "It's highly recommended. It's the nearest you can come Deep Purple.
It sounds like a lost Purple album from 1995. Great!"
20 April at 15:06
Anja Konersmann – "Übrigens eure Scheibe #1 ist saugeil geworden und verlässt unseren
Cdspieler seid dem wir sie haben, nicht mehr Rock on!!!"
23 March at 18:49
Hartmut Beck – "Einfach nur Klasse !!!!!!!!!!!!!"
26 March at 23:23
Pascal Lecampion – "I was to this fantastic show and I can say the Purpendicular album is very good"
16 March at 07:40