Posted in NewsDecember 5, 2013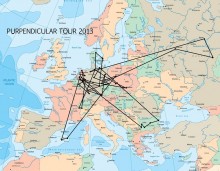 2013 has seen Purpendicular complete around 50 International Shows,
It is one of the most successful Purpendicular Tours since the Band formed in 2007, and once again Purpendicular were the Most Booked Deep Purple Tribute Show in the World.
Recently the Band Toured in the Spanish Isles Menorca & Palma de Mallorca, prompting a longer Spainish Tour in 2014.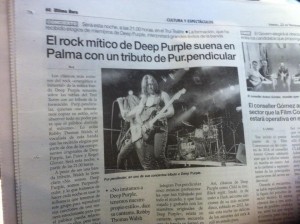 Taking in also Russia, Holland, France, Switzerland, Germany, Bulgaria completing many Radio and TV Shows, (Please check the Media link)
Playing Venues such as The Moscow International Music Hall, Trui Theatre Spain.
Here Robby Thomas Walsh did a live Breakfast Show Interview for Radio One Mallorca live, to Promote the Shows.

Read more